Every week people leave conferences, training sessions, read books and attend webinars with some substance of ideation that what they have learned could help them in some way. Become more productive, a better leader, adapt a new skill set or learn about a new product.
This past week, thousands of people left the Association of Talent Development (ATD) conference with these thoughts, myself included. Sometimes the thoughts include content that was learned that could be applied or developed, sometimes it is the connections we make to follow up on and sometimes we simply benefit from the break in pace that causes us to come up for air.
Chances are, that by the time many of us land back at our desks a day or three later, ideas were already evaporating. With each email, message and voicemail that was left to catch up on, our ideas and the motivation behind them begin to fade.
Immediately following attending ATD, I hosted a webinar on Emotional Intelligence with Illumeo. One of the concepts I speak of in this learning is that we must acknowledge that when change and learning occurs, we need to 'slow down to speed up'. Too often in the maelstrom that change can create, we forget to allow time for change.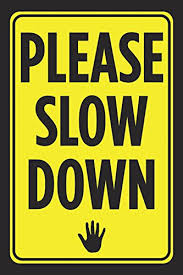 Think of any new skill you have learnt, even back to imagining yourself learning to walk or simply turning a corner in your car. To move from a crawl to attempting to walk means slowing down how quickly we get there. When we turn a corner with our car, we need to apply the brakes, make the turn, then accelerate.
How many of us attend learning sessions then create permission to use time to plan, apply and adapt? Chances are most of us don't. We apply the same pace and personal expectation that any new learning should just 'plug in' to what we already do. If it doesn't 'plug in' then chances are that it becomes some notes or ideas that get filed into 'the I will get around to it one day' pile.
If we know this, then we need to question why attend the learning at all? Is it a requirement? Is the break in pace worth the value or perhaps we might meet that one person who makes the journey worthwhile?
If we don't take the time at the end of a learning event to set new intentions and to plan, when do we do this?
One of the things I relearned at ATD, was the power of connection and conversation. For me as a virtual worker, the power of human connection in a room is real; the sharing of energy and ideas. My intrigue is how to bring as much of that into my virtual world as I can. So now to plan!
Next time you attend a learning event - whether it is a one hour webinar, a book you took the time to read or a four day conference bonanza, what will you do to slow down so you can speed up?