Often in life, we wish people luck. What does it really mean? How much is luck about superstition and what really is to chance?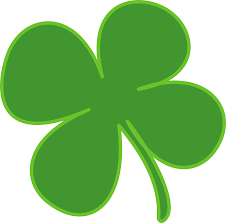 My daughter seems to know what she wants, very clearly, and strangely things seem to happen for her. Is this just luck? We can look at things as having a lucky break but luck really is a lot about knowing what you want and what to go for.
If I look back on my life thus far, the luck I have had I put down to being in the right place at the right time. My luck has come from valuable connections I have made, paired with knowing what I want and asking for it - even when asking was scary.
When you clearly know what you want, luck can find you.
What really is the recipe of luck?
Luck is a mix of opportunity and preparation and little to do with superstition. Luck is knowing what you want and having the courage and confidence to go for it. Luck means not being afraid to talk about what you want and being willing to persevere.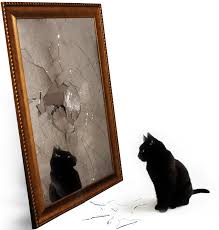 Luck is a rich blend of keeping a curious and open mind, of working hard, learning and seeing opportunities that are right for you. Luck is a willingness to take a risk at times, to make mistakes and to see the silver lining in each cloud. Luck means knowing you have the ability to control your own destiny.
Luck comes from deciding what you want which is in itself a difficult question. So many people drift through life, letting life happen to them and feeling like they have no control over where they are going.
How do we even know what we want? Sometimes it is easier to know what you don't want. I like to think about my future self and what I would like to look back on. What would I regret if I didn't do it? What stories would I like to tell from my future self, perhaps to my grandchildren who are still far from existing on this planet.
Whatever it is - decide on something to create a path and find your luck.
Once you know what you want the next step is to take action! This is often where we get stuck. We allow our habits, our old ways of thinking, the stories we tell ourselves and our fears hold us back.
If you find it hard to take action - it is time to look at yourself.
Do you feel you aren't good enough, maybe someone else could do it better. Know that once you decide and add your passion and purpose, you can do it too. When we make our why big enough, the how will take care of itself. When our passion and purpose align - luck can appear because we know what opportunities are right for us - even when they scare you.
This formula takes daily practice to unfold and you need to work with your subconscious mind to make it happen. If you don't feed your subconscious, your built in road blocks will stop your progress. You will self sabotage and limit the actions you take.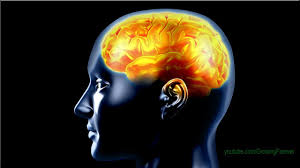 Your subconscious is largely responsible for 90% of what goes on in your head. I am sure you have had the occasion when you can't remember a name or a place and you cannot bring the answer to your mind. Sometime later - possibly hours or days, the answer pops into your head, long after you are no longer consciously thinking about it. Your subconscious is at work, connecting the dots, looking for answers.
You need to tune it into what you want by creating the thoughts to have right before you go to sleep at night, until they become the first thought you wake up with in the morning. Constant reminders can be created during the day by using a lucky charm that you associate with your desire, perhaps a vision board or a mantra that you say. Apply active learning and reading around what you seek. This will alert your subconscious and put it to work.
The important thing to believe about luck is, you can be lucky. You are worthy just as much as anyone else. If you don't believe your worthiness then your subconscious will work against you. Keep your thoughts positive and on those down days, pick yourself up, dust yourself off and keep moving forward.
Keep a positive vibe and know that when you send out negative thoughts, luck will escape you. You will be left wondering why everyone else seems lucky, except you.
When we know what we want and we start to take action, put it out there. Let others know. When they see your passion and purpose, they will help you. They can only help you, if you let them know! Don't be afraid to ask for things that align with what you seek, even when it scares you a little.
Once your ball is in motion the biggest thing to build momentum is to stick with it. If you stay true to your path, you will find your success (whatever your success is!). Keep believing in yourself, recognise your small wins , support others to do the same and help them get lucky too.
A way to compound your luck is to simply add gratitude. Gratitude can make you feel lucky each day, for the many small blessings around you and the curiosity of tomorrow.
So next time someone wishes you good luck - stop for a moment and think - do you feel lucky?