The benefits to virtual working are many for both the organization and worker alike. Many businesses are slow to adapt. As Gen Yers and beyond enter the workforce, the demand for virtual working will increase. Many of these people have already used the virtual space to obtain their college degrees and learnt some skills and discipline in how to manage themselves in this environment.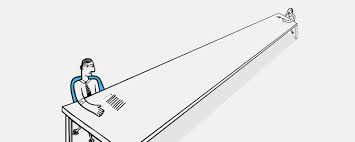 If your business has not yet switched to providing the option of remote working what is standing in the way?? Is it lack of trust, team dissension around remote and office bound workers, old school thinking, lack of understanding around the benefits or uncertainty around how to manage people remotely? Also, how well is the role suited to remote working?
If organizations are slow to adapt to remote working, they may end up losing. Workers are increasingly demanding more flexible work conditions including the ability to work remotely. If remote working is not an option, businesses may find their best workers leaving as often the demand on workers lifestyle can mean more than their pay packet. Some workers accept a lower pay scale with the opportunity to work remotely due to the flexibility and convenience it affords them.
Benefits of remote working are multi layered. These include lower demands on office space, less greenhouse emissions, more opportunity for quality family time, greater flexibility, potential market reach, a greater pool of potential candidates for jobs and higher profitability. The benefits affect individuals, organizations and communities.
Productivity has been shown to be higher in remote workers. With clear and measurable outcomes, the output of remote workers can be measured and for many, it won't matter what time of the day or night it is occurring. Workers can tap into their most productive times by structuring their work day in tune with this as well as enabling flexibility of work hours to cover more time zones if required.
Productivity is reported as being as much as 13% greater in remote workers as well as taking fewer sick days and eliminating snow days. Virtual working has huge benefits in giving back individuals time, our most precious and expendable resource. When we add the commute time plus the time to get ready it can add up to significant quality hours of time each week.
Given all the potential benefits on both sides of the fence, not everyone is suited to remote working.
The first consideration is if the job role is suited to remote working. Many jobs are well suited to remote working such as marketing and design, some sales roles, writing and accounting. Many managerial roles can also be performed remotely.
The personal characteristics required to effectively work remotely include a good work ethic and ability to be autonomous. Past performance is a predictor for future performance. Workers need to be able to set and share their goals for measured outcomes and are often self motivated to do so. Having a creative mindset with a willingness to share ideas and projects is important as well as being available and staying connected. Being easily accessible remotely will garner trust and collaboration within the team and help everyone stay in the same cloud, despite the distance. Having an accessible office is a benefit to enable workers to come into the office from time to time which supports a trusting and collaborative environment. In instances where this is not possible, using virtual technology to still have face to face conversations and meetings can help.
To effectively manage and lead remote workers requires clear and measurable outcomes, a trusting relationship, an ability for the remote worker to be autonomous, and for them to be connected and accessible. Creating remote face to face meetings fosters a higher level of engagement and enable teams to better get to know each other, strengthening manager and team relationships. Many organizations feel they lack the trust level in their teams to allow them to work remotely.
Bosses may be suspect about workers goofing off if they are not being directly supervised. The reality is that workers are just as likely to be goofing off in the office. A report from J.C. Penny showed that out of 4,800 workers, 30% of them were watching YouTube videos on the company bandwidth, in the company office.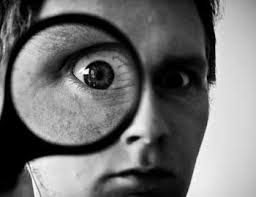 Software such as skype, gotomeeting, zoom, webex and netmeeting all make virtual face to face meetings possible as well as regular one on ones. Regular conversations, ideally in a virtual face to face format are also better than just working via email or messages, building team cohesion and team trust.
Overseeing projects with remote teams with clear goals and outcomes makes it easier for managers to ensure their remote workers are producing. Many remote workers are keen to produce outcomes as they want apparent evidence for their managers and teams to know they are actively working.
Whilst not all roles and workers are suited to the remote workspace, the benefits are worth considering for those that are. If you or your business has not yet adapted, what is really stopping you? With the right person and tools, remote working can add productive years to a person's life as well as bottom line profits to business.