The greatest gift that we can give I used to think was time. Time is an expendable resource - once spent - you can't get it back. It is easy to take time for granted - as tomorrow is another day, I can do it later... Not right now .... Then before you know it your assignment is due in, that report is due tomorrow, your fitness is nonexistent and your kids have left home.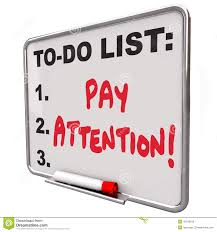 You may have heard the question - if you had $1440 each day and you had to spend it all and couldn't keep any of it... what would you spend it on? Well each of those $ is the equivalent to 1 minute. Each minute of the day that is spent, is a minute that will never return. So ... spend it wisely.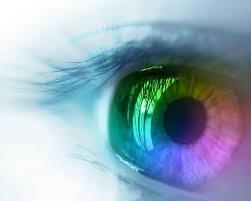 In my thirst for the understanding of life, the universe and everything, I have come to think that perhaps time is not our most important resource but ATTENTION. For we can give time freely, and yet ... not be fully present or contributing. It is really this intangible thing, that science is still determining what it really is, and where it comes from that is our most important resource.
Also ... why do we say 'pay' attention. The definition of 'pay' is to give (money) for work done, goods received or debt incurred. When we 'pay' for things, it insinuates that there is less free will attached. Alternately if we look at 'give' being defined as the free transfer of (something) to (someone). Giving insinuates that there is voluntary attachment and more like a gift. 
For some of you this subject may seem superfluous and what does it matter anyway?? 
Well attention it turns out, can be the gateway to our life satisfaction. The holy grail of life could be seen as happiness, however, we feel most fulfilled when we have made a contribution in the sense of focused attention and being truly present. This is worth saying again. If we really stop and self reflect to think about time we spend giving our attention and being present that is when we are MOST FULFILLED. And fulfillment brings more goodness in our life than happiness on its' own.
So how do we better use our attention? 
Today's world is largely filled with distractions that we omit to filter out. They constantly stop us from giving our complete attention to people, our surrounds or the task at hand. Our mobile devices and wandering minds can be at the root of this. The end feeling is a lack luster life, lacking purpose or fulfillment.
When you begin to invest your attention more into the important things, your life can change. The important things are our families, especially those that share our household, our self care, career choice, personal growth, our spirituality, hobbies, friends or relationships and contribution. 
To bring more attention to the important aspects of your life the words YES and NO become very important. You define yourself more by what you will say NO to. Add to this boundaries and permissions around being present and attentive and you begin to build a recipe for life fulfillment. Being truly engaged in what you do, whether at work or at home, on yourself or your relationships, will leave you feeling satisfied and purposeful. 
If giving attention is so fulfilling then why do we not do it? It turns out that giving our full attention can take more energy, self discipline and even make us fearful.
Essentially our brain is lazy and will easily be distracted by anything that captures our interest. Our brains are wired for reward which allows our gadgets to be so distracting. The small rewards that our mobile devices provide on a regular basis through status updates, messages and even games is feeding the mindlessness so many are experiencing.
So where do we start?
Training our brain to be more attentive is required. Our attention gives our brain muscle and with practice makes it easier. 
First become more self aware of your thoughts and actions. Taking time for daily reflection - what did I do well and what could I have done differently? Keep a daily reflection journal or make it part of your To Do list.
Practice Mindfulness or as I prefer to call it - Attention training.. So many people find mindfulness through meditation difficult as our brain is so easily wired to wander. Sitting thinking of nothing but your breath is not at the top of too many to do lists. Train yourself to notice what your mind is doing and then simply notice when it wanders and bring it back is a good start to flexing your muscle. Start with 2 minutes - make it achievable and convenient. Practice it throughout your work day.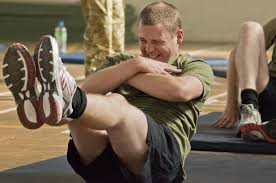 A natural way to increase attention is to be curious. With curiosity, many things become interesting. Being inquisitive, causes our mind to question more - the How, What, Why, Where, Who and When of things can open new neural networks for learning and creativity. When the mind is truly curious, engagement and attention become easy. 
If you are in conversation with someone, instead of thinking about what you want to say next; think why or what would cause them to think this way and ask questions. You will build better connections with who you are talking to and gain a better understanding of them and who they truly are as a person. I always think if you talk to someone long enough you can always find something intriguing about them.
 What would your day look like if you slowed down your multitasking, when people talked to you, you stopped, made eye contact and truly listened or the task you were working on received your full attention? You see the uncanny thing is when we do things with focused attention, you feel a higher level of satisfaction.
Focussed attention, also helps us contribute at a higher level through engagement of the task at hand, through improved listening and through the greater sense of self it gives us. Contributing at this level also enables us to remove ourselves from our self centered thinking and instead, actively seek how we can do more and be more for others. The capacity for learning is improved, distractions reduced and the impact that stress is having on you is reduced. 
So as we go with new beginnings in mind, think more about how YOU can give the gift of your attention, pay with your time and perhaps you will find the life rewards to match.