Anytime we sense fear in our lives we could easily read this as a signal for change. Particularly if it is recurring. Some of you may know FEAR as standing for False Expectations Appearing Real. The dictionary definition is an 'unpleasant emotion that is caused by the belief that someone or something is dangerous, likely to cause pain or a threat'.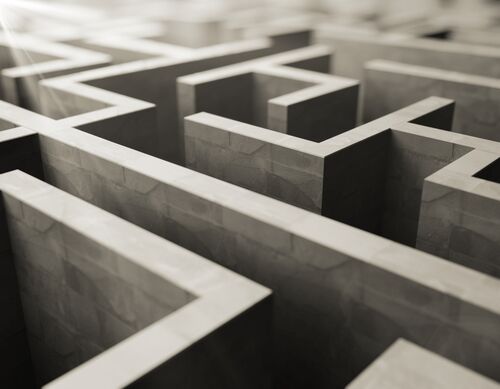 In today's world, fear can be experienced on a daily basis, perhaps masked as stress or anxiety. When we don't attend to those feelings and allow them to continue, we impact our health and wellbeing. We also allow those fears to hold us back.
Looking at the definition of fear, often the things that frighten us may not truly be something that will cause us pain. At worst it is often what we perceive may happen and cause us to associate with shame or guilt.
Instead of facing our fears, we often run from them or attempt to hide the fear we may be feeling. Fear makes us feel insecure. Maslow's hierarchy of needs puts security at the base. When we experience fear, we rock our very base of existence.
Common fears often are based on a perceived 'threat'. These fears could be around confronting someone, saying no, public speaking, speaking up in a meeting, your boss, job security, asking for something you want, not having enough knowledge or even thinking others won't like you.
To overcome any fear, requires courage. There is a quote: 'To get something you never had, you must do something you have never done'. By not facing our fears, challenging them and expanding our comfort zones, we perpetuate a vicious circle of fear. Fear can take a stranglehold on your opportunity to find satisfaction in life and cause you to give up on your aspirations.
What if we could face our fears? How different would your life look? What would now be possible?
Looking at a world without fear is a way to see what could be available to you. In my life I have experienced fears. In my life I have also done many things fearlessly where others would not.
Some of my childhood fears stemmed around asking for something and being told no. I remember having to pluck up the courage for a week or more before I would ask if I could go to the school disco in high school. Many times I was allowed to go but the times I wasn't I feared the reprimand of asking for something that was wrong for me to be asking. My father had a big booming voice and had an art of belittling people. If my father said no, I no longer had control and maybe that was as upsetting as anything.
As life progressed I learnt to look at the worst case scenario. If I could find a solution for the worst case scenario then it was something I could probably handle. I also learnt to look at how much it would matter a week from now. I tell this to my kids now when they fight over trivial things and even they ask each other, 'will it matter a week from now'? If the answer is no, then it's not worth worrying about.
When you end up in a situation where you are facing a fear, determine what your worst case scenario is and weigh that up against the best case. What is going to happen is probably somewhere in the middle. By facing our fears, bite size steps at a time, we can begin to conquer them and expand our horizons.
Find small instances where you can say no, express an opinion, talk to a small group or ask for something outside of your norm to slowly chunk down your fears. Once you realise that more of them exist in your own mind than in the real world you will do more and be more.
I look to the end of my life and ponder what would I like to look back on when I am in my twilight years. What stories would I like to tell my grandkids (who don't exist yet). This motivates me as much as anything for time is short and our most valuable commodity. I don't want to look back on a life filled with regret of things I 'should' have done. Ask the dying and they will say one of their biggest regrets is not to be brave enough to pursue their dreams and aspirations. There is no time like now to start.
So I say live life outside your comfort zone, because one day you will wish you had and make fear your friend.