As I get nearer to approaching my 50th year the insights I have on my life to this point seem to be coming thick and fast. Maybe it is some of the people I have been mixing with, maybe the burning inside me that if I don't get some of this stuff done then it's going to be too late. Maybe it's not having the physical demands of a young family and learning now about what I really want to teach my kids.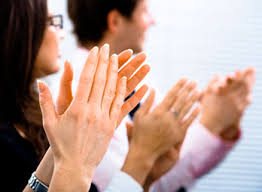 In conversations of this past week I reflect on behaviours of my past self. The things I realise I did so much for recognition.
Recognition can be a big motivator for many and obviously to me for many years. I was the over achiever (not to be confused with high achiever). People would often comment on how much I accomplished, or perhaps seemed to accomplish. I thought it was all in how you used your time and the choices you made around that.
I have long made my life full and busy. Even as a teen, engaging in the work force I studied and managed to fill up my world with 4 part time jobs that included working at a racetrack, veterinary clinic and later a pharmacy, tutoring and selling Tupperware.
I learnt to sew from the talents of my wonderful and caring Mum who later was shocked when I learnt to patchwork and is probably still dumbfounded to this day how I found the patience for that. I also found a joy from cooking and learnt to express my creative talents in these two areas.
I would excel at dinner parties, carefully mapping out the menu days in advance and my sewing efforts I would put on show. I realise now I was looking for external recognition. What was the real benefit of that?
In our quest for recognition, we seek outward approval. By doing so, we effectively give others control for our own sense of self.
In my work life, having a degree and my own business helped add to my status and quest to be recognised. The thing is the bigger I got in a way, the smaller I felt.
Over the last few years I have shed my skin entirely. I essentially gave up my career as a pharmacist, sold my business and moved countries. It has taken a little time to find myself again and I have learnt to listen to myself more rather than looking for the recognition of others. This has given me the space to think about what I want.
It seems that shedding my skin entirely has made it easy to take new steps. My life experience and the willingness to let go and start again has freed my mind in many ways. One of my friends felt the same way after embarking on a similar journey. Perhaps I no longer carry my stories with me that we may perceive people have about us if that makes sense.
I don't believe you need to make a drastic life change to find more of yourself. What I do think is that we need to ponder on how much do we do for others without truly realizing what influences we are giving away. Where are your priorities really?
Don't let your achievements be about what others will say. Pause to think how this can really limit you. Do them because it is something you truly want. By tuning into this more, it is easier to get clear on your life objectives and if you are a 'yes' person like me, what to say no to.
If you find recognition is one of your values, I ask you to think again about how you can make that value more meaningful and pertinent to you. For me now my value of recognition has now become one of growth. My aim is to live and learn each day, a little better than I did yesterday and hopefully inspire others to do the same.
Vivien Hudson is the mind behind Brain, Body and Business integrating the science of the brain and body to effect real change, be human and lead ... in life and business. http://www.brainbodyandbusiness.com/