I have begun to ponder the meaning of what it is to be human. A friend of mine recently quoted we are human beings, not human doings, which got me thinking ...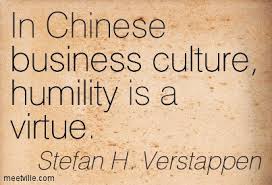 Generally speaking, the western world has equated life success as being a list of accomplishments and material acquisitions. Our education, possessions and things we have done are worth more than who we are in any given moment. We spend our days constantly doing. I admit to being guilty of the above.
So I ask what is it to be a human being?
To be human, I believe, having humility is a powerful first step. In recent years I have learnt the power humility holds. As humans we face many fears around what the thoughts of others about us may be. What if we fail? What will everyone think? What if I don't make it? Often a sense of shame can surface as we realise our imperfections. We may not want to let others down due to lack of confidence in our own abilities or think maybe someone else can do it better than I can.
We can operate in the hope of not being found out or others not caring, at a mental cost. We can trap ourselves into thinking everyone thinks the same way we do, yet still not be willing to talk openly about our fears.
The first time I moved past the comfort zone of admitting I did something that I felt a sense of shame about I felt liberated. I no longer held myself in a place of fear or having to hide. Too often we fear the negative consequences of admitting a mistake. At the end of the day we all are HUMan and HUMility is part of that.
Where is the now?
What we fail to remember is we live in the now and the now is the only certainty we have. In our quest of doing we rob ourselves of the moments that add texture and depth to our lives, instead engaging our brains on the future or past. Many of the future thinkings we have may never come to fruition and the time we spend dwelling on the past may not add to what we have before us today.
We want to afford some planning for the future by knowing what we want (and this sounds simpler than what it is). We can attach what we think we want by seeing what others have and therefore believing that is what we want too. This is a whole other conversation for another day.
In thinking every moment we have may be our last we can learn to appreciate more of the richness of what lies before us, in gratitude for the people around us and for what we have rather than what we don't have. Ask people who have been diagnosed with a terminal illness or those in their twilight years how they view life now and what they might change if they had the chance.
So What Is It To BE?
To be is to exist or happen now. To simply be is to find peace within yourself. The true gift of life is to be present in the here and now with our senses fully awakened to the smells, sounds and sights of what surrounds us. To find true connection in the people we interact with each day, without judgement. Judgement only truly serves to help us feel better about ourselves at a cost ....
You may think that you need to slow down to learn to BE. The reality is that even a 2 minute chunk of time taken on a daily basis can help you slow down, breathe and be.
The question to ask yourself is HOW can I BE?
Regular practice will allow this in time to become more automatic, bringing with it the richness that all life has to offer, with peace and gratitude. 
We really don't know what is around the corner so go out on a limb and BE more today and see how it changes you.
Vivien Hudson is the mind behind Brain, Body and Business integrating the science of the brain and body to effect real change, be human and lead ... in life and business http://www.brainbodyandbusiness.com/