As you go about your day, how grounded do you feel? If there are times when you meet with negative opinions you may feel a little 'off balance' when responding.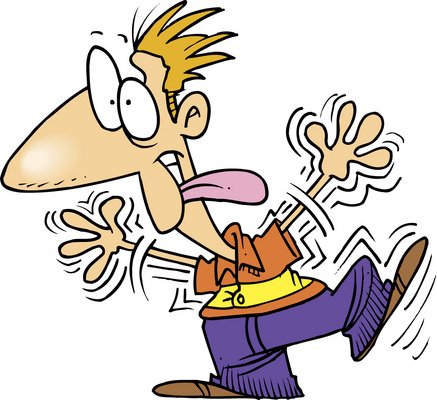 Our bodies hold our truth in many ways. All our thoughts are encompassed in our nervous system and reciprocally feed our body. Our neural pathways activate not only our brain but also the automatic and conscious aspects of our body functions and composure. When you are uncomfortable dealing with negative thoughts from others, your body tells your truth.
Your posture, stance, breath and flexibility are all affected. Gaining an awareness of this is key to making adjustments and clearing your thoughts.
Imagine yourself 'reeling' from an altercation in your office. You may feel on the back foot, off balance, defeated or confused. Your posture is likely to be slumped, round shouldered and you sense being less grounded. Take a mental check of where your body is from your head to your feet, notice your heart beat and where your breath sits.
Being aware of your body sensations will help you realise these times of stress or challenge. Notice your breath, your shoulders and how you stand.
By taking a full deep breath, your shoulders will become less rounded and your neck and body lengthen. Use your knees, hips and feet to become more grounded. Ask yourself the question of how this new posture makes you feel and what you now believe to be possible.
This new stance will support clearer and more level thinking and provide renewed confidence. At first, the changes may feel a little strange. In time, they will begin to feel normal and you will notice a lessening of tension in your shoulders.
Changing the way you think is never easy.
Being aware of your body balance and it's sensation is the first step in making a change. As you become more aware, you will begin to remind yourself to do a self check as you notice body discomfort. Your adjustments will change your thinking and support your respond ability. These simple action steps the pathway to enabling you to take morel control over your thoughts.
Much like an athlete stretches and gets their head in the game before they compete, you too can benefit from doing a physical body check before your next big meeting and make some adjustments.